Microfinance can transform the lives of poor people. Understanding the drivers for change is critical for all stakeholders to learn from, in order to implement and promote best practice.
Mama

Halima,

 Kenya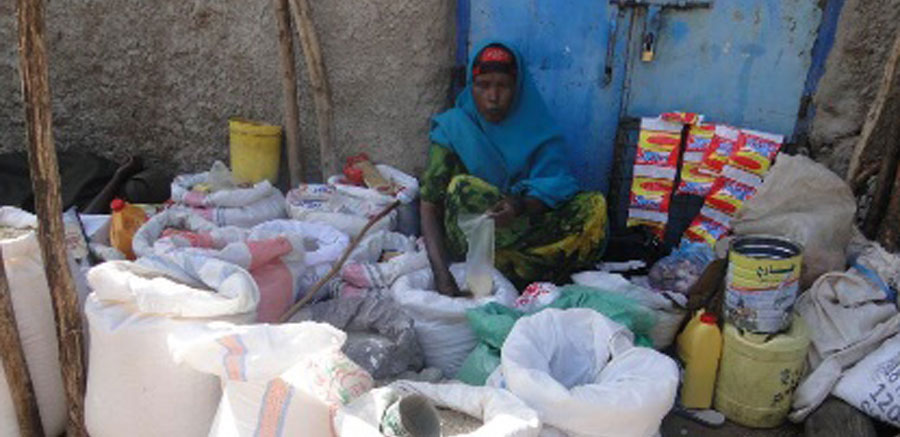 Mama Halima, who received a total of 35,000 Kenyan shillings (£225) over three loan cycles from our Kenyan partner, immediately invested in more stock for her small food stuff kiosk, which had products worth twenty thousand Kenya shillings prior to the first loan.
After three rounds of interest-free loans, this widow with three children is able to earn a profit of between £1-3 a day from her small stall, enough to raise her above the poverty line. But her situation remains highly vulnerable to economic shock, so we need to continue to support her, to ensure she can stay on track on her journey out of poverty, building a better future for her children.
Showing us her market stall, she said "This is where I get money to feed my family and pay school fees for my children. The loans I took have really changed our live and I can make more money in my shop. I've also learnt how to keep records and manage my business. I have my own bank account. I no longer keep my money in the house."
Motoara Begum,

 Bangladesh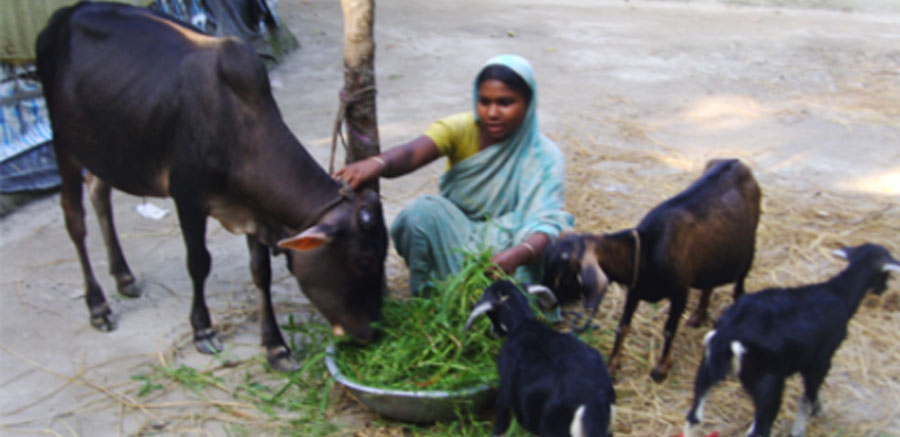 Motoara joined the Microfinance project of our Bangladeshi partner, initially attending awareness sessions on health, hygiene and social issues. She followed this up by training in small business skills and animal husbandry. Every week, she participated in meetings in the village and deposited savings for herself. She has now received support in the form of several cycles of Murabaha, an Islamic finance vehicle that provides assets at deferred payment.
Over four financing cycles, Motoara has received 30,000 Bangladeshi Taka (£335), allowing her to invest in livestock, a kitchen garden and a rickshaw together with her husband, enabling the family of five to earn $3-5 a day.
GEMicro has developed a microfinance social performance index, adapted from the Grameen Foundation 'Progress out of Poverty index', which all our partners use to provide 'live' social performance data for social investors. This supports the qualitative insights that we learn from the experience of our clients with robust metrics.